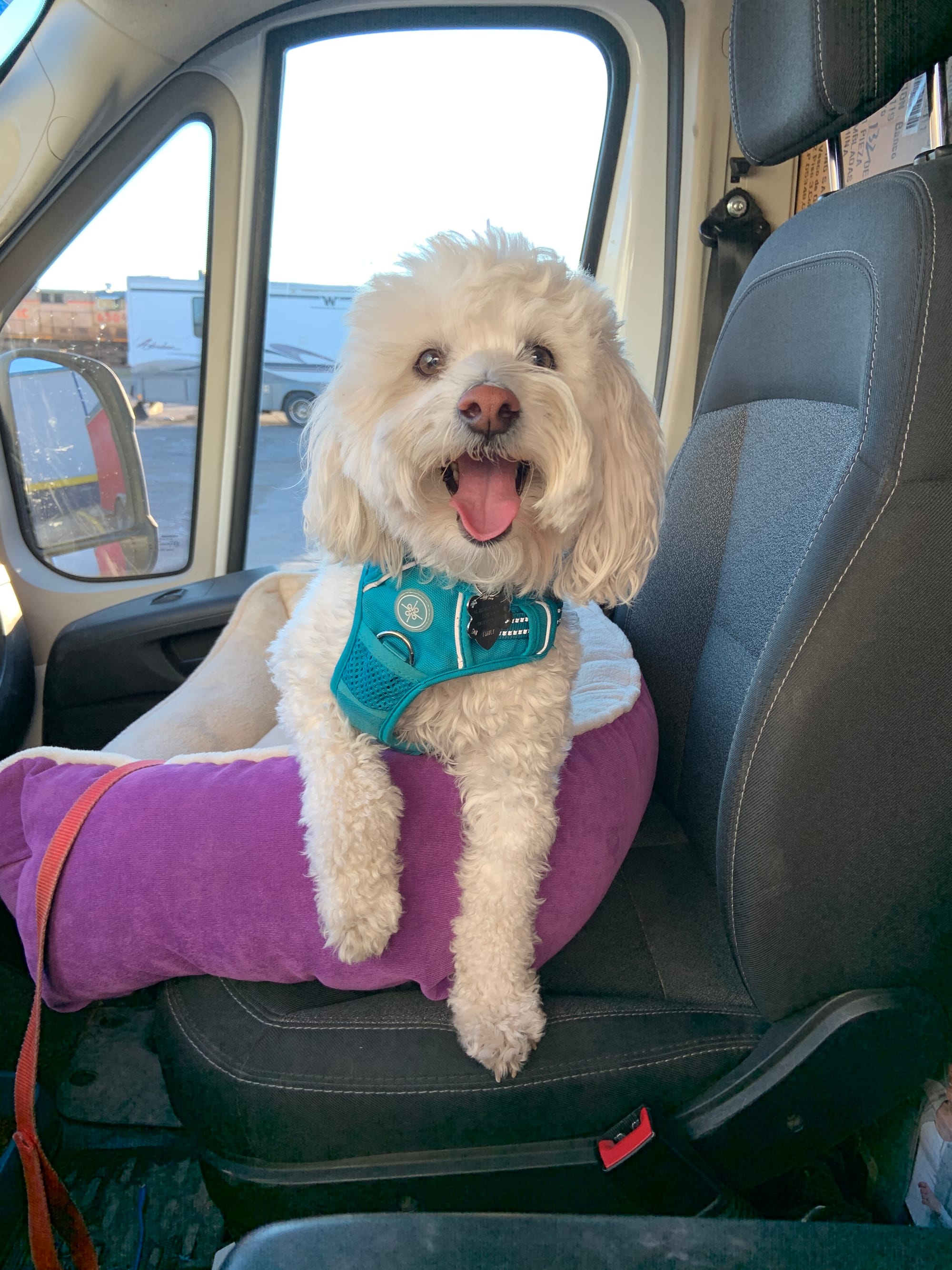 Olive enjoying her trip from Mexico to California



YES! Zoomalo Moving & Storage can transport your pet. We offer transport from Mexico into the Unites States and from the Unites States into Mexico.
We are not like other pet transporters, who pile dozens of animals in crates in the back of an open truck. NO NO NO!!
Our drivers treat your furry family member as one of their own!
Pets ride along in the front seat enjoying the views as we travel together. Frequent potty breaks at each gas stop (generally every 3-4 hours) where the driver and your pet can stretch their legs and get a drink of water.
All pets require a crate (used only for safety when the driver has the vehicle doors open for loading and unloading) and leash (for those potty breaks). You provide us with the food and treats required for the trip, along with the feeding schedule they are used to. We can also administer any medication or special requirements along the trip.
Before you travel, your veterinary surgeon needs to provide you with two health certificates for each pet:
Health Certificate issued by an official authority or by a licensed veterinarian; and
Proof of vaccines against rabies and distemper, administered at least 15 days before the arrival of your pet in Mexico.
These documents (an original and one photo copy) must be presented on official documentation (i.e. headed and/or sealed paper) provided by a competent authority or veterinarian and include:
Your name and address in your country of residence, and the address of where you will be staying with your pet
A description of the animal(s)
The date the animal(s) were vaccinated against rabies and distemper and the vaccination's expiry date. (Animals less than three months old are exempt from this requirement.)
A declaration from the veterinarian to state that, prior to your journey, the animal(s) appeared clinically healthy; and that the animals have been de-wormed internally and externally within six months prior to arrival
The cost is $500 for each pet regardless of location, based upon a current run in the area.
Specific dates can be accommodated at an additional cost if the existing run does not fit your schedule.
Contact Zoomalo Moving & Storage to arrange a Pet Transport and you won't have to leave your Furry Loved Ones behind when you make your international move!